Invest not only in the Philippines but also in projects directed towards genuine sustainable tourism.

This is the urgent call of the Department of Tourism (DOT) as it mounted the first edition of the Tourism Investment Business Exchange (TIBEX) 2019 in Manila.

TIBEX aims to fill in the gaps in the room and tourism capacities that the country lacks in some areas, to provide fitting linkages between business pitchers and investors, and to promote the Philippines not only as a tourist destination but more so as an investment haven.

"Domestic tourism is what really drives tourism growth in the Philippines and there should be no let-up in looking for investors to continue to grow our major segments in the industry," DOT Undersecretary for Tourism Regulation, Coordination, and Resource Generation Arturo Boncato, Jr. said in his keynote address.

The activity, an initiative of the DOT Office of Tourism Standards and Regulations (OTSR), included a crash-course on how to deliver effective business pitches, in order to seal relevant investments that will facilitate tourism development in their respective regions.

"What's important is not only to gain profit but for us to have projects that are truly sustainable so that our future generations will have something for themselves,"stressed DOT-OTSR Director Rebecca Labit.

Emerging triumphant from the whole-day session was Stephany Uy-Tan, City Councilor of Catbalogan, Samar for delivering a "highly-engaging and visual" business pitch of the Sky City Mega Project of Catbalogan, Samar. The project, a brainchild of the Catbalogan local government unit (LGU) is a climate-proof, resilient, and sustainable development, situated 120 meters above sea level.

"We see that tourism is the way to go. Samar has the best of nature. There are seascapes, rock formations, island destinations, surfing. You name it, and they have it. It has a big potential, we just need the break, and we need investors," said DOT Regional Director for Eastern Visayas Karen Tiopes.

The other business pitchers included representatives from LGUs and property owners all the way from Samar, Palawan, Misamis Occidental, Subic Bay, and Davao del Norte.

TIBEX 2019 is a prelude to a larger exchange happening in 2020, allowing more business pitchers and investors to network, seal partnerships, and have the ease of doing sustainable businesses.

The event was co-organized with the Tourism Infrastructure and Enterprise Authority (TIEZA), DOT's infrastructure arm and PricewaterhouseCoopers (PwC), its knowledge partner.

Photos: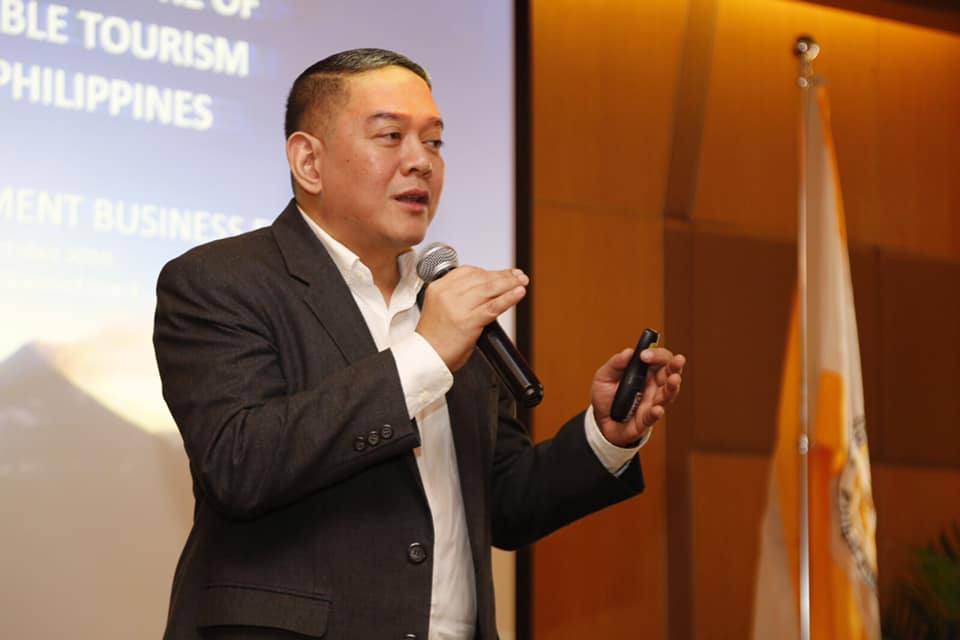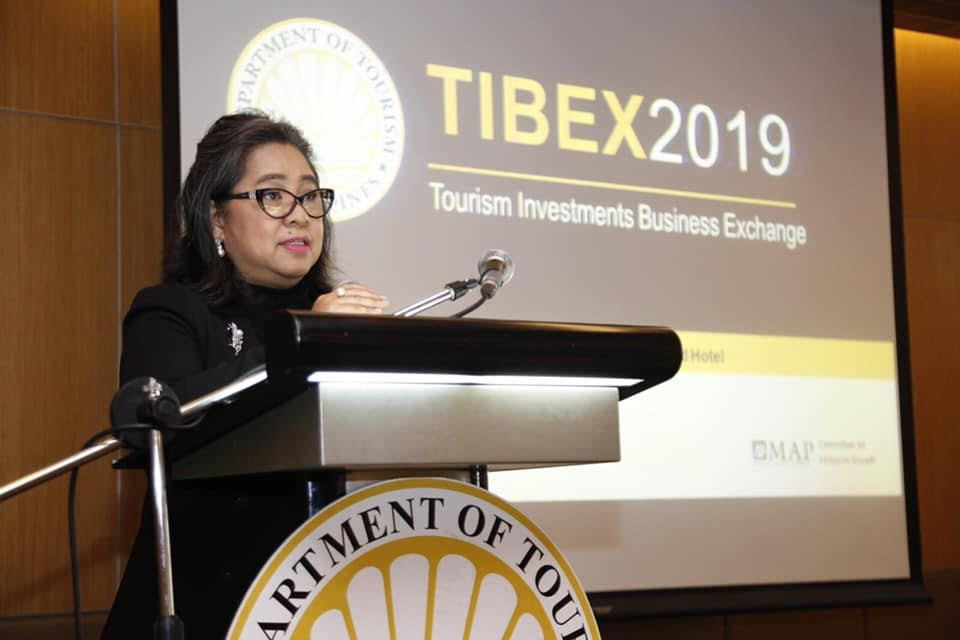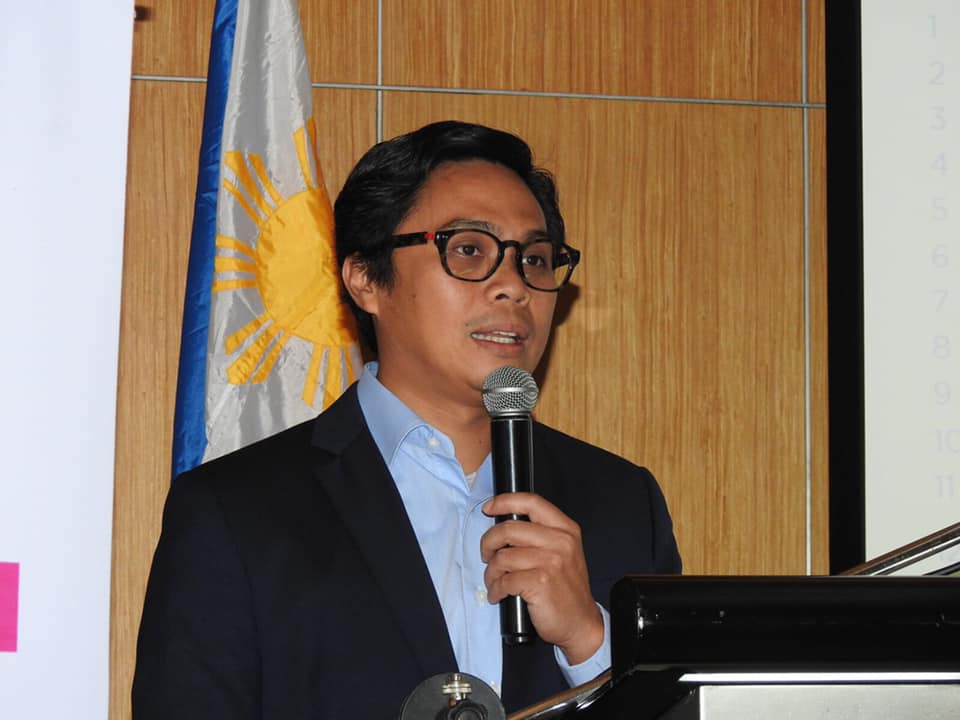 IN PHOTOS (top to bottom) : DOT Undersecretary for Tourism Regulation, Coordination, and Resource Generation (TRCRG) Arturo Boncato, Jr.;
DOT Office of Tourism Standards and Regulations (OTSR) Director Rebecca Villanueva-Labit;
Tourism Infrastructure and Enterprise Zone Authority (TIEZA) Chief Operating Officer Pocholo Paragas during the first edition of TIBEX held in Manila last October 22;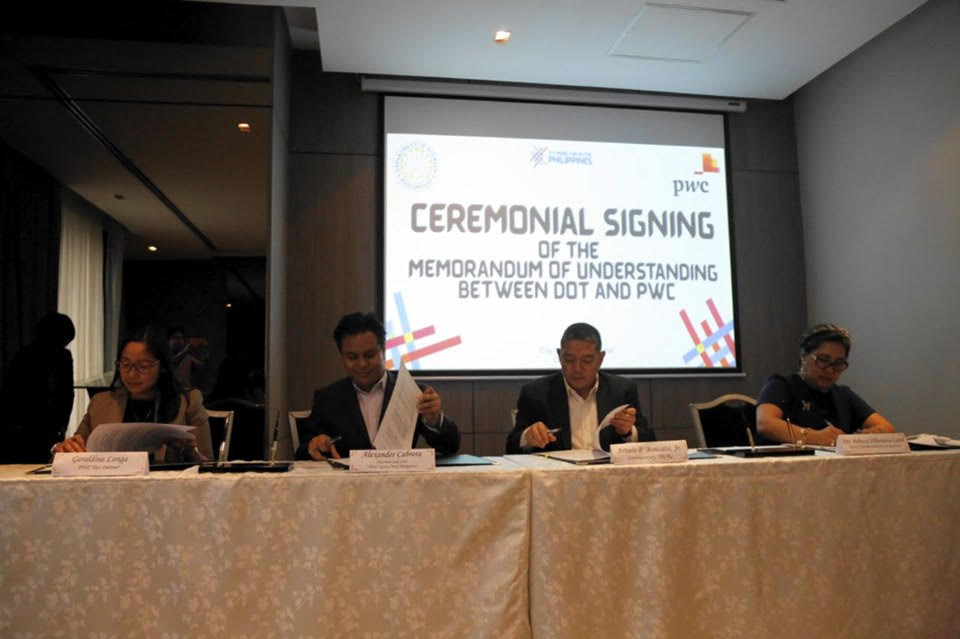 In photos: DOT Usec Boncato (second to the right) and Dir. Labit (rightmost) with Geraldine Longa (leftmost) and Alexander Cabrera (second to the left) led the
MOU-signing between the DOT and consultancy firm PricewaterhouseCoopers Philippines (PWC) held in Makati last October 7, to further strengthen the quality standards of the country's tourism offering and attractions for
investments,.